We all have big ideas when we want to renovate but it's the tight budget that cuts the dreams down.
Creativity is key to renovation problems! It may just solve all your problems to achieve your dreams, even though you may have a tight budget.  Through good planning, creative problem solving and a well-trained interior designers eyes (which may down the road save you from horrible costly mistakes as well) can look at a challenged area and create it into something more fun and functional to be in and work from. And we all know that a practical and functional space just makes life so much more easy and enjoyable. Am I right?!
I find the tighter the budget the more creative we have to be.
This latest project RoomDesign has been working on involved space planning for several rooms in this apartment, re-inventing the kitchen and dining area, material choices, soft furnishings, lighting and colour scheme. The client did have a tight budget and wanted to prioritize a new plan for her small kitchen area that before had direct access into the bathroom!
She as well wanted a space with personality and something that packed a punch. Well we did that didn't we? The wallpaper!
By moving the door to another area and taking away the wall between the dining room and kitchen, it gave better opportunity for a floor to ceiling storage cupboard and made a more inviting social space. The kitchen comes from Ikea and with great help from a super clever builder he helped us build the intricate cupboards and draws to maksimize every centimentre of the wall. The client loves this area and spends the whole time here.
And don't you just love the wallpaper?! Its called Botany Banana designed from Lemon in South Africa and can be found via Photowall.no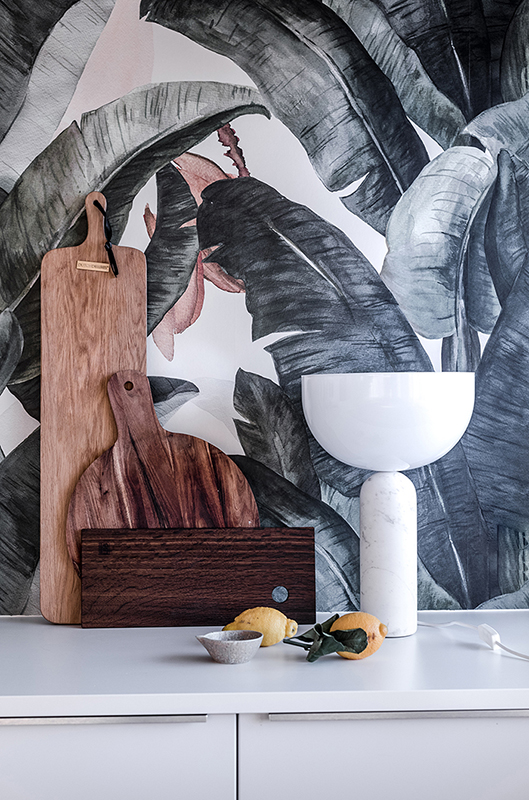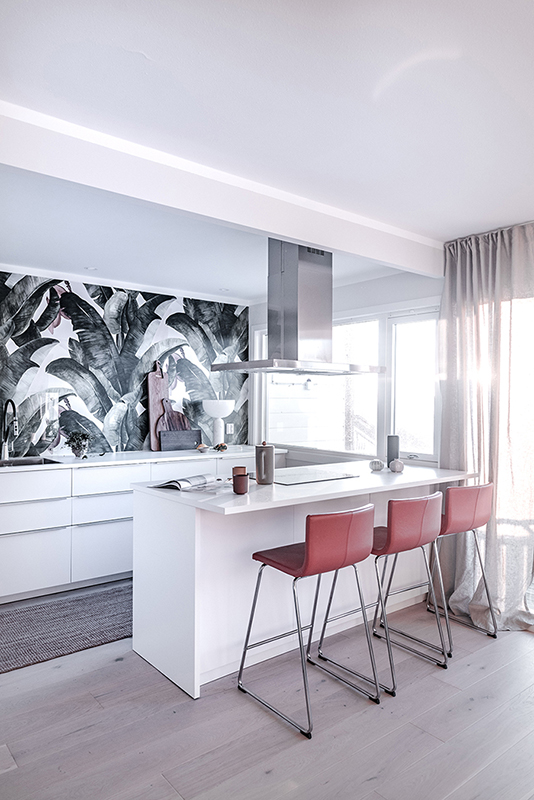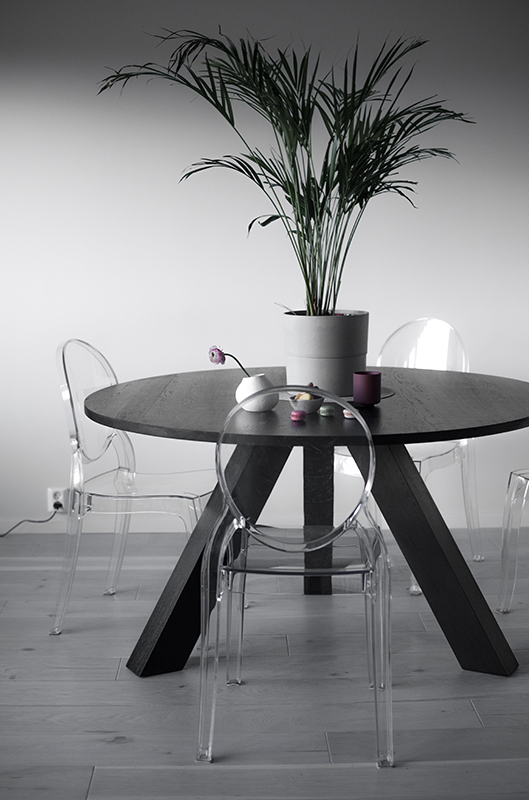 Pic credits Gunn K Monsen